Preppy Holiday Gift Guide
Get ready for all the monograms, needlepoint and pearls you can handle and make your favorite preppy guy, or gal overjoyed this holiday season!
Holiday gifting is my favorite part of the year, thinking of everyone individually and what they would enjoy. This year it is especially important to bring a smile. 
Happy Gifting,
Katie Knapp Littlefield
Personalized It (no re-gifting allowed)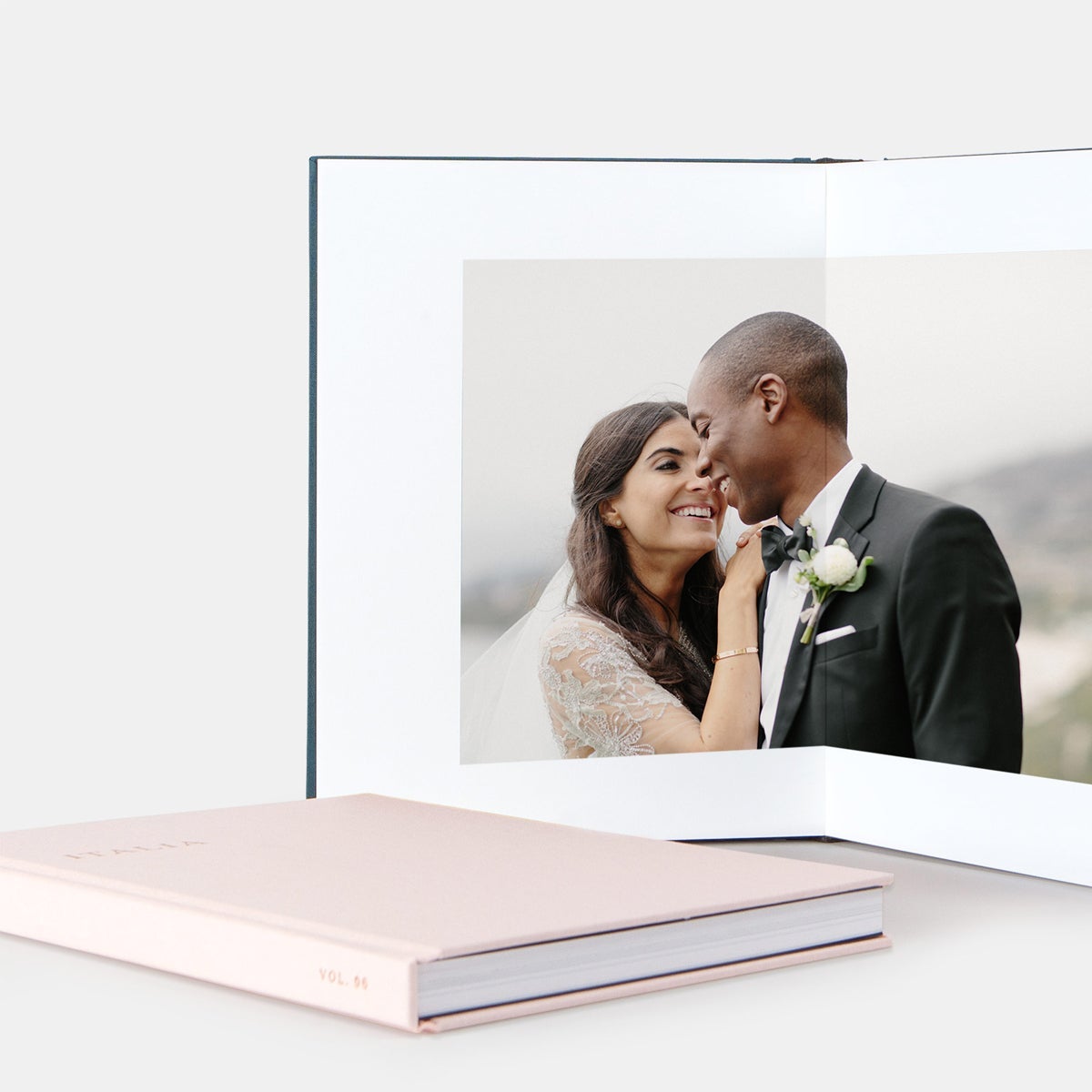 Artifact Uprising Layflat Book

I love these high-quality printed books which make both a beautiful coffee table book and with archival quality, and a treasure to keep forever.  Choose an event or theme and get creative. You can't go wrong with one of their easy templates and customizable finishings.
Pro Tip: You need high-resolution images, so make sure you edit your photos and save them as large as possible before uploading to the site.
Make Holiday decorating simple and elegant with the perfect monogrammed catch-all to live on a desk, side table or chest. I am guilty of filling ours with chocolates and treats. If trinket dishes or holiday themes aren't your thing - you can also find everything from cutting boards to personalized children's storybooks.
Pro Tip: Check out this basic monogram guide to help with more complex names.


Classic Lands End Monogram Tote

This multi-seasonal and endlessly durable tote is made to last the test time and works for all occasions. Add a monogram or name and ensure everyone carries their belongings on the next family vacation.
Pro Tip: Pay attention to the size, we love the extra-large which can fit everything, but make sure to order the long handles so it is easy to throw over your shoulder.  See tips on monogramming above.

Edie Parker Personalized Clutch

Because everyone needs their inside joke on a piece-of-art clutch! The acrylic Jean Clutch is truly timeless, you can choose the color, hardware and monogram it or use your childhood nickname (go for it Gigi)!
Pro Tip: Logistics are key. They ship within 4-5 weeks, and custom orders for Christmas must be placed by 11/26 (so, also a great birthday gift)!

With the power to snip, slice, screw, crack-one-open and pop champagne, this knife should be readily available to start the party. Getting your first pocket knife is a rite of passage in Switzerland, a tradition that we have to agree is timeless, so add some initials and make it an heirloom. 
Pro Tip:  Worried about TSA? The officials say any sharp objects in checked bags should be sheathed or securely wrapped - so put them in your checked luggage and you are good to go!

Outdoorsy, who isn't (this year)?
Gifts under $50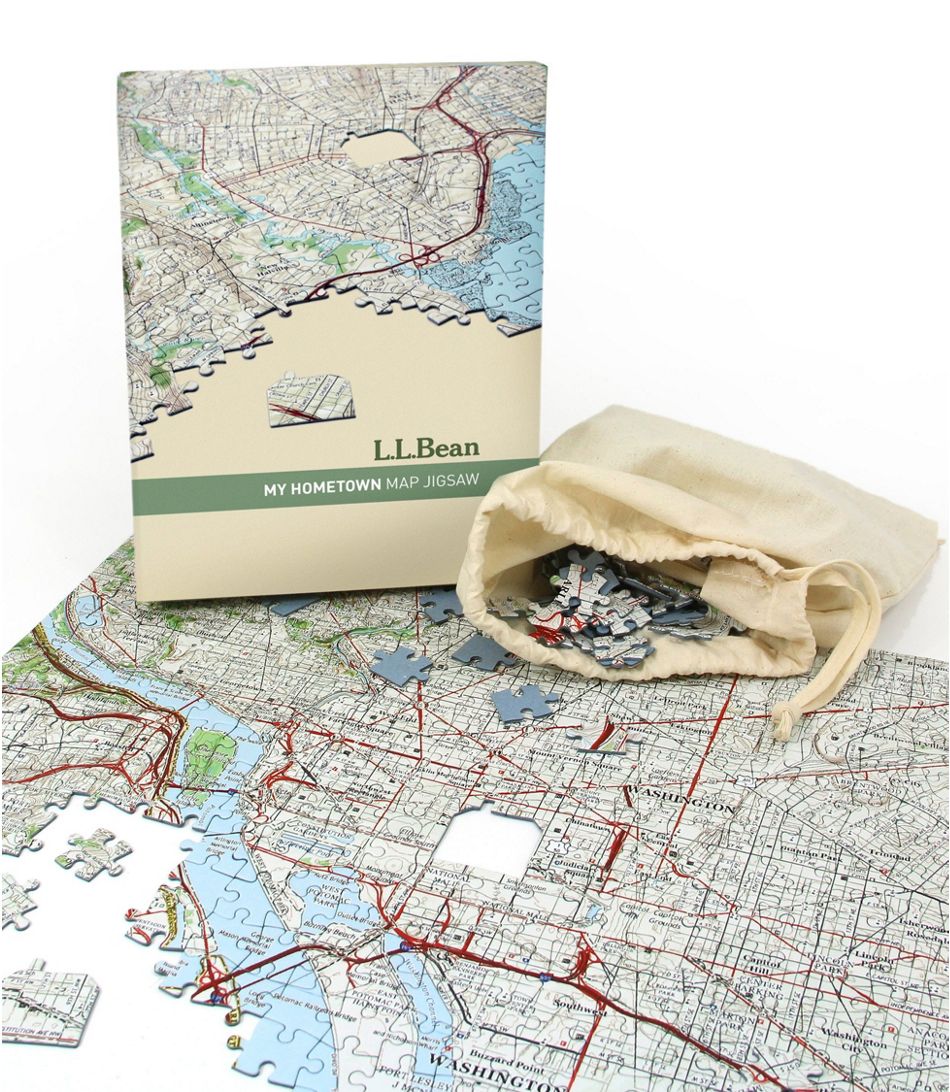 LL Bean My Hometown Map Puzzle
A journey down memory lane and a new family tradition you can remake every year. But seriously, these are custom-made and based on any US address that you provide.  They use detailed topographic map data to show your homes (or previous stomping ground) surrounding for 7.5 miles east to west and 5 miles north to south.
Pro Tip: Order early, they are customized and can take up to six weeks to arrive. Also, if it is a rural area, it will be much more difficult to piece together!
We love things that get better with age, baseball caps included. This weather-resistant hat is made from a patina that only improves with age. Enjoy the great outdoors whatever the weather. 
Pro Tip: Barbour hats run small so order a size up. You can also throw in DIY re-waxing kit, for maintenance and upkeep - a refurbishing project you can feel quite proud of.
No camping equipment necessary! Finally a good looking outdoorsy bag kit for a walk around the park or afternoon hike. Fits your phone, a KIND bar, and wallet and can be worn cross-body or around your waist. 
Pro Tip: There are several retail outlets that carry various styles and it is 100% recycled and made from water repellent fabric so can work on the ski slope or at the beach.
Everyone deserves a treat this year! 
Jonathan Adler Needlepoint Pillow
London and Paris, we miss you. These lovely needlepoint pillows are the perfect size to add to any pillowscape.  They share a bit of nostalgia with a fresh take on the iconic cities we long to revisit. The back is plush velvet and piping helps to keep their shape.
Pro Tip: The inner pillow is not included and 12in x 12in can be difficult to find, we tried this one from Amazon which did the trick.
John Derian Holiday Tree Topper
Aside from being a go-to gifting designer, his holiday decor is especially both playful and classic. They remind us of the type of ornaments we would find in old boxes at our grandmother's house. 
Pro Tip: All ornaments and holiday items are not available for gift wrapping. We recommend you order in advance and carefully wrap them at home.  We love Katie & Kime gift wrap!
Aside from being a piece of art, each blanket tells a story about early inhabitants of the USA. The Chief Joseph Blanket tells the story of how he led the Nez Perce tribe native to northeastern Oregon in the late 1800s. Widely admired for protecting his people and speaking the truth, he is honored with this design, symbolizing bravery. Pendleton supports the tenets of the Indian Arts and Crafts Act, and the protection it affords traditional and contemporary American Indian arts.
Pro Tip: A portion of the proceeds support breast cancer awareness and treatment in Native American communities.
How could we forget, some pearls, of course! 
Hazel & Marie Signature Twist Bracelet
Not only does Hazel & Marie use only cultured freshwater pearls, but we also design our pieces to celebrate the history of jewelry.  Each piece is handmade and hand-knotted to ensure the pearls are carefully strung. We love the Signature Twist collection because it can be worn loose or twisted for a tighter fit. 
Pro Tip: Pearl bracelets can be difficult to clasp and wrist sizes do vary so ensure that your gift is for the right fit. Pearl necklaces are easier to put on. 
 
Hazel & Marie Signature Luxe Stud Earrings
Wearing earrings (and jewelry in general) has been a challenge, which also makes it an extra special treat. There is no better way to look and feel put together than wearing a pair of oversized natural cultured pearl earrings. And if you have ever spent time in Texas like me, you know that bigger is always better. 
Pro Tip: These come wrapped beautifully with a personalized card, so make sure you fill out the details. Not everyone has pierced ears, double check in advance. 
Hazel & Marie Ivy Wreath Necklace
We love natural baroque pearls that can be dressed up or down. This versatile necklace can be twisted like a choker or princess cut as a three-strand necklace. 
Pro Tip: If you are not sure what she would love more, select a Hazel & Marie gift card at any value.
For gift wrapping, we mentioned above that we love Katie & Kime gift wrap and Note Cards (beautiful toile patterns).
And for all of my friends from growing up in St Louis, don't forget to check out the Mary Institute and Country Day School online store for some nostalgia and stop by our favorite gifting shop, The Women's Exchange.
These are my personal recommendations and I have no direct affiliation with any of these brands. 
If you enjoyed this gift guide, please share with friends and family! We would love to hear any feedback or partnership opportunities, contact us at hazelandmarie@gmail.com.